Different news
Annoyed at the meeting, the tiger jumped on the young man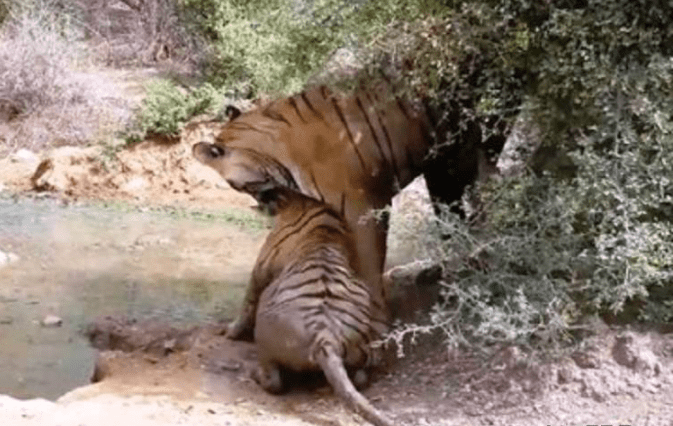 Annoyed at the meeting, the tiger jumped on the young man
---
Tigers and tigresses engaged in sexual intercourse. The villagers have gathered to see that scene. Brickbats were also being thrown. Annoyed at the end, a young man attacked the Royal Bengal Tiger. The incident in the area adjacent to Ranthambore National Park in Rajasthan has spread panic in the area.
According to Forest Department officials, on August 21, two Royal Bengal Tigers had sex behind a bush in the National Park area near the village of Enda, adjacent to Ranthambore National Park. Virtually the whole village gathers in that area to see that scene. Many people climbed a big tree.
Besides, brickbats were also thrown at tigers and tigresses. In the end, the tiger got annoyed and launched a counter attack. The rest were able to escape but a young man named Mohan fell in front. The tiger jumped on him. When the villagers started shouting, the tiger returned.
Mohan was rushed to the hospital in critical condition. According to the doctors, the tiger had placed its paws on several parts of the young man's body. Deep wounds have been created.
Source: Online