Islamic Story
Islamic facts: A wonderful event of accepting Islam!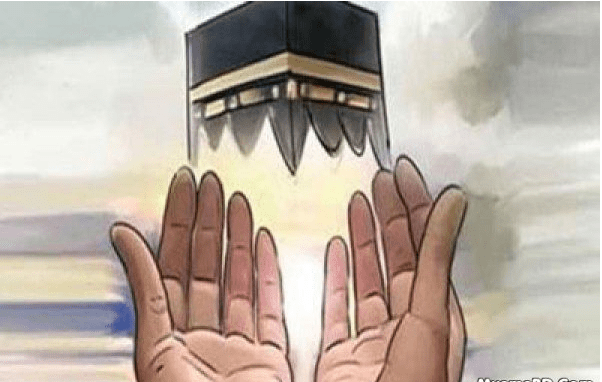 Islamic facts: A wonderful event of accepting Islam!
One battlefield. At that time the infidels were fighting a fierce battle with the Muslims. Hazrat Ali (RA) is at war with a very powerful enemy. After a long battle, he overpowered and knocked him down and lifted him above Zulfiqar to hit him.
But before he could strike, the fallen enemy spat on Mubarak's face. Hazrat Ali's face turned red with anger. It seemed that realizing this, his sword shattered the enemy with a hundred times more powerful. But that did not happen.
The sword that was raised to strike and which was aiming at the body of the enemy at lightning speed stopped.
Not only did it stop, it slowly came down. Just as the water cools the fire, so does Ali's angry face.
The enemy was astonished at this behavior of Hazrat Ali. The sword that was supposed to come and tear his body to pieces, why did it become cellular again?
It was not easy to speak for a while from the mouth of the enemy in amazement. He had never seen or heard of such an incident. Slowly the enemy opened his mouth. He said, 'Why did you wield a sword even when you got a great enemy like me under the sword?'
Hazrat Ali said, 'We do not fight for ourselves or for our own pleasure. We fight in the way of Allah for the provision of Allah's pleasure. But when you spat in my face, the anger of revenge grew on me.
If you were killed in this situation, it would not be for the sake of Allah. Rather it was for my revenge. I took back the drawn sword because I did not want to kill for it. I don't want personal interests to deprive me of the virtue of jihad. '
The enemy said, "I have heard of your generosity, generosity and sincerity from afar, and today I am fortunate to see it with my own eyes."
The enemy got up from the ground and immediately repented and accepted Islam.
# Education
Islam did not come through war or the sword. Throughout the ages, Islam has influenced the minds of the people through its greatness and the characteristic sweetness of the fearless soldiers of the Islamic movement and still does.
Islamic facts: A wonderful event of accepting Islam!
May Allah Almighty accept us all in the way of His religion.
Amen.