Mobile Tips
Learn to recognize before buying a good smartphone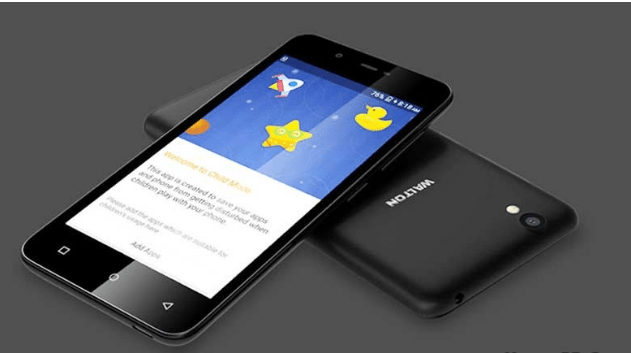 Learn to recognize before buying a good smartphone
You don't have to buy a smartphone suddenly. You should buy a phone only after seeing, hearing and understanding many things. Apart from that, the screen size, RAM, and the display will also depend on how you use the phone. Here are some tips to keep in mind before buying a phone: Learn to recognize before buying a good smartphone
1. If the budget is a lot higher, it is better to buy an iPhone. But not a cheap secondhand or much older version. The updated version costs a lot. If you do not have money in your pocket, buy Android.
2. Needless to say, don't buy a BlackBerry. Just think twice before buying a Windows Phone. First of all, there are not many apps in the Microsoft Store and if you have to buy a phone just to make a phone call and hold the phone, then why buy an expensive smartphone, it is better to buy a normal phone.
3. The first thing you will see before buying a phone is the processor. A good processor means the phone will be super fast, the phone will not hang while playing games and photo editing will be quick. Snapdragon 600 series processors are medium-range phones but the best ones are Qualcomm Snapdragon 620 and 610 processors. In the case of the iPhone 64 bit, the A9 chip is the best which is in iPhone 6.
4. Now that the Forge data connection has come to India, it is wise to buy a phone that will support Forge if you buy a new phone.
5. RAM is another very important issue. If you have a strong pocket, it is better to buy a phone with 4 GB RAM. Otherwise, at least 2 GB of RAM should be. Because now all medium-range phones have 2 GB RAM even in iPhone 6.
6. You will see the display after RAM, Forge, processor. Try to buy an AMOLED display phone. Even if you stand in the hot sun, you will see the screen clearly. Quad HD 2560×1440 pixel phones are much more expensive. If you buy a medium-range phone, the resolution should be at least 1280×720 pixels.
7. After that, you will see how the storage is. Never buy a phone that does not have expandable storage. Those who can use the smartphone properly, download a lot of apps. It takes a lot of storage space. If you need to use a micro-SD card, keep that option open. Buy a phone that has at least 16 GB of internal memory.
8. It is better not to buy a phone that does not have a front camera and does not have an LED flash. Now the medium-range phone has a standard 13-megapixel rear camera. The camera of the iPhone 6S Plus, Galaxy S8, Galaxy S8 Edge, HTC 10 is very good. More fun LG G5. It has two types of rear camera settings. One is for general and the other for wide-angle shots.
9. Battery life is another important issue. The best phone that can be used for 8 hours of net surfing on all Forge phones after a full charge. Better battery life is 3000 mAh. It is better not to buy a phone with a battery life of less than 2500 mAh in a medium-range phone.
10. Wi-Fi is present in all smartphones. Try to buy a phone with Bluetooth 3.0 because if you have this version, the mobile can be connected to the smartwatch. Apart from that, it is better to buy a phone that has GPS so that it is convenient to track the lost phone. And if you have a magnetometer sensor, the smartphone compass will also work.
11. Dolby Atmos Surround Sound is now one of the latest features of smartphones. Almost all of Lenovo's latest phones have this feature. Those who watch videos, listen to music or watch movies on their phones should buy a phone set with Dolby speakers.
12. Fingerprint security, shatterproof, scratch-proof screen, gorilla glass, waterproof, NFC tag are all sophisticated smartphone features. As the budget increases, all this will be added to the features of the phone. If you can afford it, then buy a phone that has all these benefits. Many budget smartphones also have one or two of these available.
Learn to recognize before buying a good smartphone